How fun is this! With Sherwin-Williams new Chip It! button you can take any photo online and find out what paint colors they are. This is a great source for creating a theme for your home or room.
http://letschipit.com
From this website you can put in the photo image location <URL> or use a toolbar button just like the <Pin it> buttons.
This is what it looks like when you go to chip a photo. I used a photo from my
flickr set
. You can select to have 5 colors or 10 colors. I think the only downside is not being able to select which colors you want from the photo. This app automatically chooses the colors for you.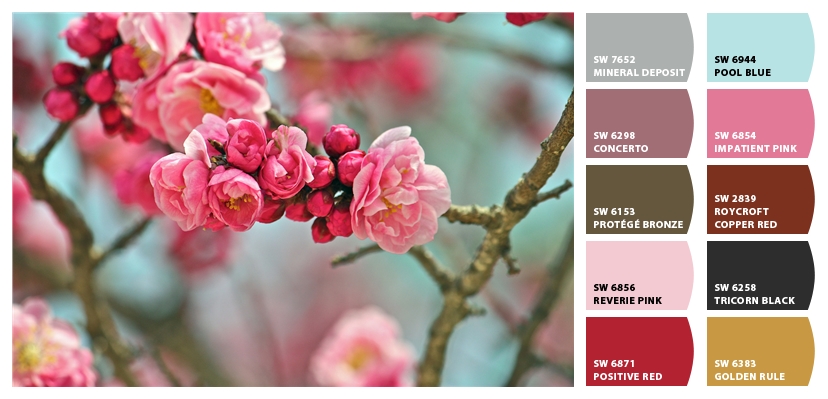 Once you have saved the chip board you can click on each color and it will give you a lot of information about it. I chose
< Golden Rule >
From this screen you can click on Color Visualizer. Here you can upload a photo of an interior or exterior room and paint it using saved colors you have chosen.
https://www.sherwin-williams.com/visualizer/#
Here is there Informational Video on how to do it
. It's very in-depth, but the introduction part gives a general description of what it does.
The Sherwin-Williams website also has a few other color tricks up their sleeves, what a great find.